We applied for an allotment in November expecting to wait yonks for one but lo and behold we were allocated one on 4th December 2015. I will be posting pics from our challenge to get this allotment up and running and actually harvesting fruit, veg and flowers for us to eat, pick and pickle.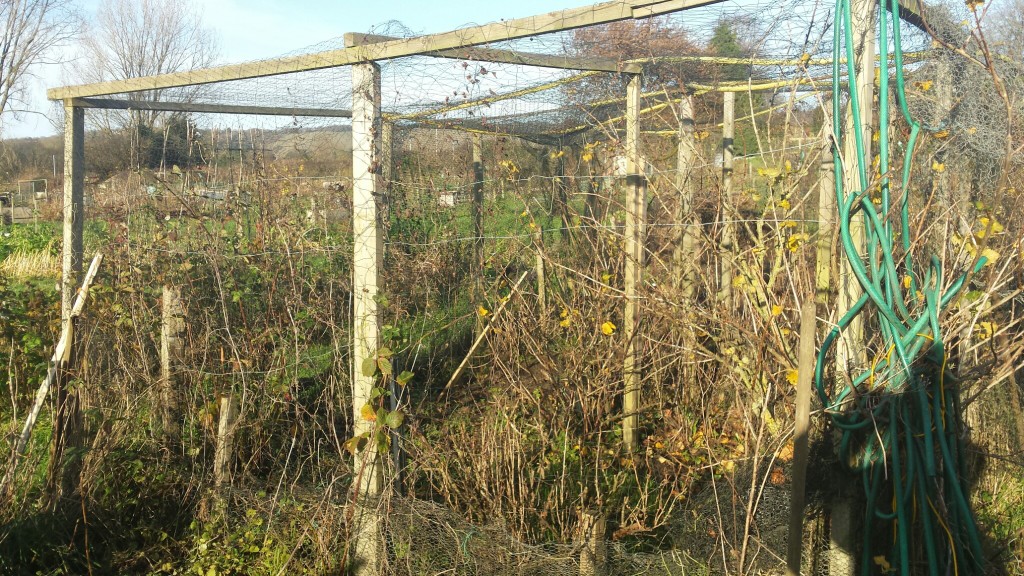 Choosing our plot – 33a. There are established fruit trees and bushes in the Heath Robinson cage, no idea what they all are yet. Will have to wait and see. Our neighbour is Clem (Fandango) who is a bit of an allotment ace by all accounts!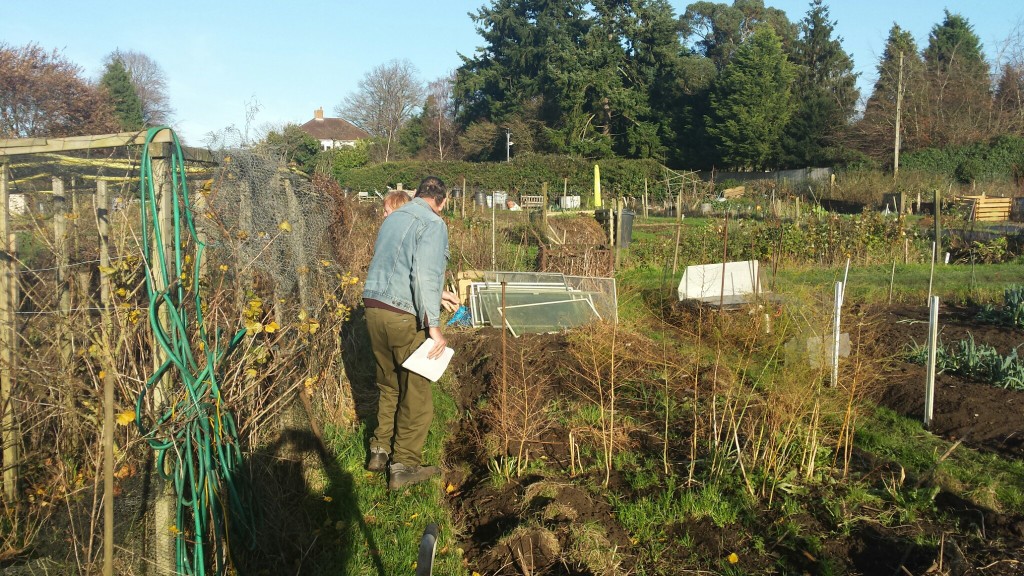 Site manager Eddie, quite a character and he had his eyes on the asparagus plants, asked if he could snaffle them. We feel that this may well be a good first bribe…he seems to like us, for now!
Allotment planning starts and thanks to Number one son for our Christmas present, an allotment book…spot on!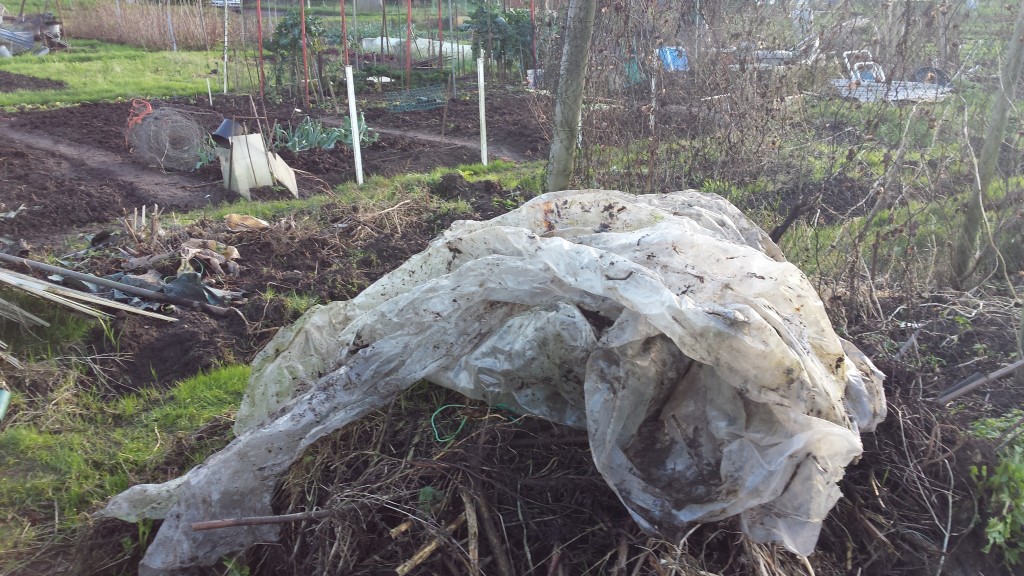 This lot needed removing.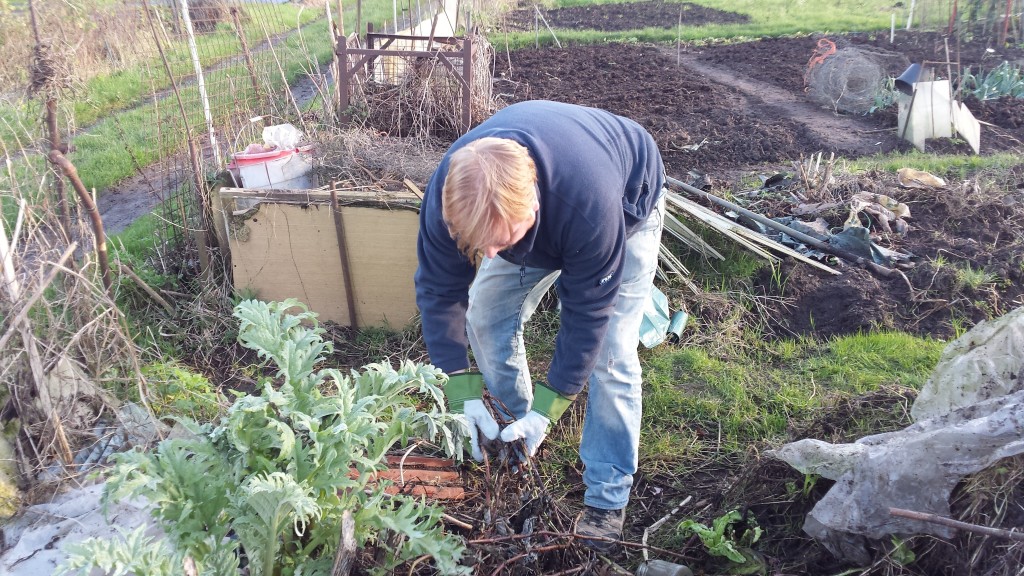 The Baron getting stuck in.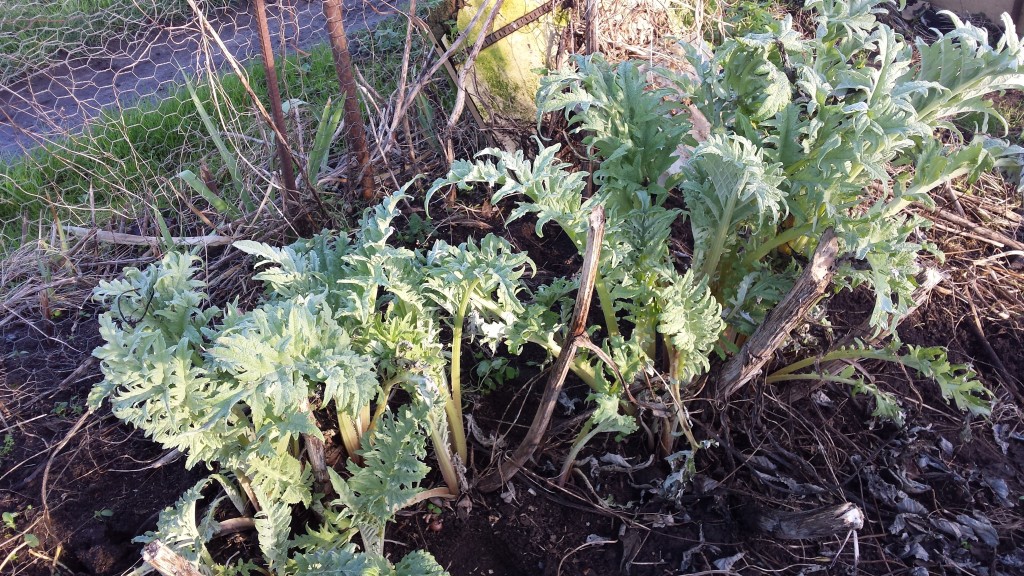 Globe artichokes found underneath a pile of rubbish. Bonus!